back to overview
Lecture
Speaker
Date
Dienstag, 14. Mai 2019, 13.30-14.00 Uhr
Universität Liechtenstein
Content
Im Rahmen der Veranstaltung "Workshop Sustainable Finance" am 14. Mai 2019 an der Universität Liechtenstein sind Sie herzlich zur Teilnahme an der öffentlichen Keynote-Speech eingeladen .

Mit Unterstützung der Life Klimastiftung Liechtenstein sowie der VP Bank AG Liechtenstein, veranstaltet die Universität Liechtenstein am 14. Mai 2019 bereits zum 3. Mal den "Workshop Sustainable Finance", zu welchem internationale Forscher eingeladen wurden, Ihre Forschungsprojekte zu Themen einer nachhaltigen Finanzwirtschaft vorzustellen und mit Wissenschaftlern sowie Experten aus der Praxis zu diskutieren.
Abgerundet wird die Veranstaltung auch in diesem Jahr wieder durch die Vergabe von zwei Preisen: dem Best Paper Award der VP Bank AG (CHF 2'000) sowie dem Impact Award der Life Klimastiftung Liechtenstein (CHF 2'000).

Weitere Informationen zum Workshop erhalten Sie im Detailprogramm sowie auf www.uni.li/sustainablefinance.

Der Besuch der deutschsprachigen Keynote-Speech ist auch ohne Teilnahme am Workshop möglich.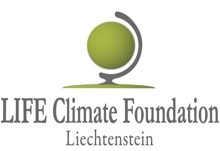 Information Contact
Prof. Dr. Marco J. Menichetti
Dr. Lars Kaiser
Hendrik Peer Kimmerle, M.Sc.

Costs
Der Besuch der Keynote-Speech ist kostenfrei.
Deadline
May 13, 2019
The General Terms and Conditions apply by submitting a binding registration.
Details on Right of Withdrawal/Cancellation and Dropout as well as Substitute Participants are regulated in the General Terms and Conditions.