back to overview
Workshop
Date
Thursday, 1 October 2020, 09:00 - 15:30 o'clock
Webinar via Zoom
Content
The Institute for Finance at the University of Liechtenstein is pleased to announce a call for papers for an academic conference on sustainable finance, which will be held as a Webinar on October 1st, 2020 by the University of Liechtenstein.

Workshop Programme
Webinar via Zoom

09.00-09.10 Welcome and Introduction
Prof. Dr. Marco J. Menichetti, Chair in Business
Administration, Banking and Financial Management,
Institute for Finance, University of Liechtenstein
________________________________________

Paper Presentations and Discussion

09.10-09.40 Speaker #1
Social capital, corporate reporting culture and accounting conservatism
Gonul Colak, Hanken School of Economics, Helsinki, Finland
Discussants: Sebastian Utz, University of St. Gallen; Dominik Pross, VP Bank AG
09.45-10.15 Speaker #2
Which criteria matter when impact investors screen social enterprises?
Mirko Hirschmann, Trier University, Trier, Germany
Discussants: Shema F. Mitali, University of Geneva; Rashila Kerai, VP Bank AG
10.20-10.50 Speaker #3
Capital-market effects of ESG scores: Evidence from a quasi-natural experiment
Julia Meyer, University of Zurich, Switzerland
Discussants: Nils Bobenhausen, RWTH Aachen University; Dominik Pross, VP Bank AG
________________________________________
10.50-11.10 BREAK
________________________________________

Paper Presentations and Discussion

11.10-11.40 Speaker #4
The Sustainability Footprint of Institutional Investors
Shema F. Mitali, University of Geneva, Switzerland
Discussants: Jonas Zink, University of Augsburg; Rashila Kerai, VP Bank AG
11.45-12.15 Speaker #5
Share repurchases, undervaluation, and corporate social responsibility
Nils Bobenhausen, RWTH Aachen University, Germany
Discussants: Julian Kölbel, University of Zurich; Jérôme Mäser, VP Bank AG
_______________________________________
12.15-12.50 BREAK
_______________________________________
12.50-13.10 Award Ceremony

Best Paper Award: VP Bank AG, Vaduz
Impact Award: LIFE Klimastiftung Liechtenstein, Vaduz
_______________________________________
Paper Presentations and Discussion
13.10-13.40 Speaker #6
The Effects of Decarbonizing Institutional Portfolios on Stock Prices and Carbon Emissions
Jonas Zink, University of Augsburg, Germany
Discussants: Sabrina Leo, Sapienza University of Rome; Jérôme Mäser, VP Bank AG
13.45-14.15 Speaker #7
Aggregate Confusion: The Divergence of ESG Ratings
Julian Kölbel, University of Zurich, Switzerland
Discussants: Martin Nerlinger, University of Augsburg; Dominik Pross, VP Bank AG
14.20-14.50 Speaker #8
You do not know the value of water before the well runs dry -
The impact of Sustainable Development Goals on firm value
Martin Nerlinger, University of Augsburg, Germany
Discussants: Gonul Colak, Hanken School of Economics, Helsinki; Dominik Pross, VP Bank AG
14.55-15.25 Speaker #9
ESG Factors and Bank Performance: to Be or not to Be ESG compliant?
Sabrina Leo, Sapienza University of Rome, Italy
Discussants: Mirko Hirschmann, Trier University; Jérôme Mäser, VP Bank AG
______________________________________
15.25-15.30
Closing Words
(programme subject to changes)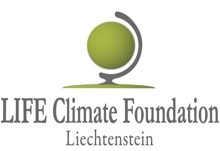 Target Audience
Practitioners in Politics, Economy and Administration
Academics in the Field of Finance
Students and Graduates
Information Contact
Prof. Dr. Marco J. Menichetti
Dr. Hendrik Peer Kimmerle

Costs
CHF 80.-
Deadline
Sep 25, 2020
The General Terms and Conditions apply by submitting a binding registration.
Details on Right of Withdrawal/Cancellation and Dropout as well as Substitute Participants are regulated in the General Terms and Conditions.