back to overview
Workshop
Date
Thursday, 22.09.2022
08:30 - 17:45
Hybrid Event: Online & On campus, in English
Content
The Institute for Finance at the University of Liechtenstein is pleased to announce a call for papers for an academic conference on sustainable finance, which will be held on September 22nd, 2022 by the University of Liechtenstein.

Workshop Programme

08.30-08.35 Welcome and Introduction
Prof. Dr. Marco J. Menichetti, Chair in Business
Administration, Banking and Financial Management,
Institute for Finance, University of Liechtenstein
________________________________________

Paper Presentations and Discussion
15 min. Paper Presentation
8 min. Discussant I (one of the other speakers)
8 min. Discussant II (Expert from VP Bank)
8 min. Audience

08.35-09.15 Speaker #1:
Labor Exposure to Climate Risk and Capital Deepening
Xiao Zhangbing, UBC Sauder, School of Business, Vancouver, Canada

09.20-10.00 Speaker #2:
The Economics of Sustainability Linked Bonds
Tony Berrada, University of Geneva, Switzerland

10.05-10.45 Speaker #3
Emerging strategic issues and novel skills acquisition:
A learning-by-hiring perspective
Niklas Graumann, Universtiy of Hamburg, Germany

10.45 - 11.00 COFFEE BREAK

11.00-11.40 Speaker #4
Responsible Investing and Stock Allocation
Marie Brière, Paris Dauphine University, France; Université Libre de Bruxelles, Belgium

11.45-12.25 Speaker #5
Do investors consider greenhouse gas emissions in their equity risk assess-ments?
Alix Auzepy, Justus-Liebig-University Giessen, Germany

________________________________________
12.25-13.10 LUNCH BREAK
________________________________________

Paper Presentations and Discussion

13.10-13.50 Speaker #6
Shifting the Trillions - The Impact of Green Fund Flows on Stock Prices
Stefan Jacob, University of Augsburg, Germany

13.55-14.35 Speaker #7
The consequences of financial leverage: Certified B Corporations' advantages compared to common commercial firms
Nadja Guenster, University of Muenster

14.40-15.20 Speaker #8
Low-carbon mutual funds
Stefano Ramelli, University of St. Gallen, Switzerland

15.20-15.35 COFFEE BREAK

15.35-16.15 Speaker #9
Ethics and Banking: Do Banks Divest Their Kind?
Diego Pérez Guisande, University College Dublin, Ireland

16.20-17.00 Speaker #10
Sustainability: Performance, Preferences, and Beliefs
Valentin Luz, Ludwig-Maximilians-University Munich, Germany

_______________________________________
Award Ceremony
_______________________________________

17.05-17.35 Award Ceremony

Best Paper Award: VP Bank AG, Vaduz
Impact Award: LIFE Klimastiftung Liechtenstein, Vaduz
NEW: Climate Finance Award: Liechtenstein LIFE Assurance AG, Ruggell
_______________________________________
17.35-17.40 Closing Words
17.45 APERO AND FAREWELL
(programme subject to changes)
www.uni.li/sustainablefinancePartner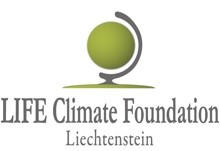 Target Audience
Practitioners in Politics, Economy and Administration
Academics in the Field of Finance
Students and Graduates
Information Contact
Prof. Dr. Marco J. Menichetti
Dr. Othar Kordsachia

Costs
Participation on site: CHF 80.- per person including coffee breaks, sandwiches for lunch and farewell apéro, advanced registration required.
Participation via Zoom: free of costs, advanced registration required.
Deadline
Sep 15, 2022
The General Terms and Conditions apply by submitting a binding registration.
Details on Right of Withdrawal/Cancellation and Dropout as well as Substitute Participants are regulated in the General Terms and Conditions.