back to overview
Workshop
Date
Thursday, 21.09.2023
09:00 - 16:45
Hybrid Event: Online & On campus, in English
Content
The Liechtenstein Business School is pleased to announce its 7th academic conference on sustainable finance. This year, it will be held as a hybrid conference at University of Liechtenstein in Vaduz on 21 September 2023.

Workshop Programme

09.00-09.05 Welcome and Introduction
Prof. Dr. Marco J. Menichetti, Professor for
Sustainable Finance & Investments,
Liechtenstein Business School, University of Liechtenstein
________________________________________

Paper Presentations and Discussion
15 min. Paper Presentation
8 min. Discussant I (one of the other speakers)
8 min. Discussant II (Expert from VP Bank)

09.05-09.45 Sami Vähämaa, University of Vaasa, Finland:
Climate Change Denial and Corporate Environmental Responsibility

09.50-10.30 Tobi Oladiran, University of Luxembourg, Luxembourg:
ESG as Protection Against Downside Risk

10.35-11.15 Anna Vasileva, University of Zurich, Switzerland:
Is Sustainable Finance a Dangerous Placebo?

11.15 - 11.30 COFFEE BREAK

11.30-12.10 Lukas Müller, Technical University of Darmstadt, Germany:
Is decarbonization priced in? - Evidence on the Carbon Risk Hypothesis from the European Green Deal leakage shock

12.15-12.55 Tobias Bauckloh, University of Cologne, Germany:
Environmental Tastes in Asset Pricing: Appearance and Effects
________________________________________
12.55-13.40 LUNCH BREAK
________________________________________

13.40-14.20 Tobias Bauckloh, University of Cologne, Germany:
In partnerships for the goals? The (dis)agreement of SDG ratings

14.25-15.05 Kevin Birk, University of Augsburg, Germany:
Sustainability Information and Fund Flows: Assessing Fund Prospectuses, Ratings, and Investment Approaches

15.10-15.50 Marco Ceccarelli, VU Amsterdam, Netherlands:
Catering through transparency: Voluntary ESG disclosure by asset managers and fund flows

15.50-16.10 COFFEE BREAK
_______________________________________
Award Ceremony
_______________________________________

16.10-16.40 Award Ceremony

Best Paper Award: VP Bank AG, Vaduz
Impact Award: LIFE Klimastiftung Liechtenstein, Vaduz
Climate Finance Award: Liechtenstein LIFE Assurance AG, Ruggell
_______________________________________
16.40-16.45
Closing Words
Dr. Othar Kordsachia, Professorship in Sustainable Finance
and Investments, Department Finance & Economics,
Liechtenstein Business School, University of Liechtenstein
17.45
APERO AND FAREWELL
(programme subject to changes)
www.uni.li/sustainablefinancePartner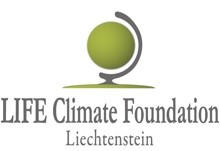 Target Audience
Practitioners in Politics, Economy and Administration
Academics in the Field of Finance
Students and Graduates
Information Contact
Prof. Dr. Marco J. Menichetti
Dr. Othar Kordsachia

Costs
On site conference fee: 100 CHF per person including coffee breaks, lunch and farewell apéro (registration deadline 14.09.23).
Participation via Zoom is free of charge (registration deadline 20.09.2023)
Deadline
Sep 19, 2023
The General Terms and Conditions apply by submitting a binding registration.
Details on Right of Withdrawal/Cancellation and Dropout as well as Substitute Participants are regulated in the General Terms and Conditions.