Advisor Accreditation

Qualität und Akkreditierung
Current Activity

Dr. Ruth Jochum-Gasser is advisor to the University of Liechtenstein concerning accreditation and related topics. She has been Head of
Higher Education Development, Quality and Accreditation at the ntb, FHO Ostschweiz, since December 2018.

The economist, art historian and translator Dr. Ruth Jochum-Gasser has been appointed Head of the Department for Quality Development at the University of Liechtenstein since September 2017, having served before as head of accreditation at the Vice Rectorate for Teaching and Learning for several years. She has been elected expert for the EACEA Education, Audiovisual and Culture Executive Agency of the European Commission in 2000. In 2004, she has been appointed assessor of the Austrian/European Foundation for Quality Management and represented the University of Liechtenstein at various international institutions.

Dr. Jochum-Gasser joined the University of Liechtenstein in 1999 and has served in several positions. Her experience is put to use in joint and cross-faculty research projects and teaching assignments in economy, art and architecture in-house and in other HEIs. Ruth Jochum-Gasser was responsible for the implementation of the cross-faculty elective courses and the public series of campus talks at the University of Liechtenstein.
Education

2005 — 2008


Graduation Master of Arts in Art History

2004


Assessorenausbildung an der Austrian/European Foundation for Quality Management

2001 — 2008


Studium Kunstgeschichte
Lehrgang Kunsthandel in Wien und bei Sotheby´s, London

1995


Promotion zum Dr. rer. soc. oec. (Universität Innsbruck). Diss. Wissenstransfer in vernetzten Systemen

1987 — 1992


Studium der Betriebswirtschaftslehre (Mag.) (Universität Innsbruck)

1987


The London Chamber of Commerce and Industry Examinations Board Exam

1987


Staatsexamen zum Staatlich Geprüften Übersetzer am Bayrischen Kulturministerium

1984 — 1987


Übersetzer- und Dolmetschstudium am Fremdspracheninstitut München und an der Nueva Universidad de Granada, Englisch und Spanisch

Career

since 2019


Leiterin Hochschulentwicklung, Qualität, Akkreditierung NTB, FHO Ostschweiz

2017 — 2018


Leiterin Stabsstelle Qualitätsentwicklung

2010 — 2017


Prorektorat Lehre, Leiterin Akkreditierung und Qualitätsentwicklung Lehre

2010 — 2015


Redaktion Zeitschrift für KMU & Entrepreneurship (ZfKE), Duncker & Humblot

2008 — 2009


Gesamtprojektleiterin für Projektierung und Konzept Kunstfakultät an der Universität Innsbruck

since 2006


Projektmanagement EU-Förderprogramme; Sachverständige EU-Exekutivagentur Bildung, Audiovisuelles, Kultur (Eurydice, Tempus, Youth in Action-Programm, Lifelong learning Transversal Programm Policy cooperation and

2004 — 2008


Aufbau und Geschäftsführung des Universitätszentrums Obergurgl, Alpines Forschungs-, Tagungs- und Sportzentrum der Universität Innsbruck

2001 — 2004


Familienzeit

1997 — 2000


Geschäftsführerin Bregenzer Festspiel- und Kongresshaus GmbH.

1996


Andersen Consulting, USA: Change Management/OE, Wissenstransfer

1992 — 1995


Universitätsassistentin Universität Innsbruck, Tourismus und Dienstleistungswirtschaft. Wissensmanagement, OE, Kommunikation
Forschung, Lehraufträge, Publikationen, EU-Projekte

1988 — 1994


Langenscheidt-Polyglott-Verlag, München; Freiberufliche Übersetzerin und Lektorin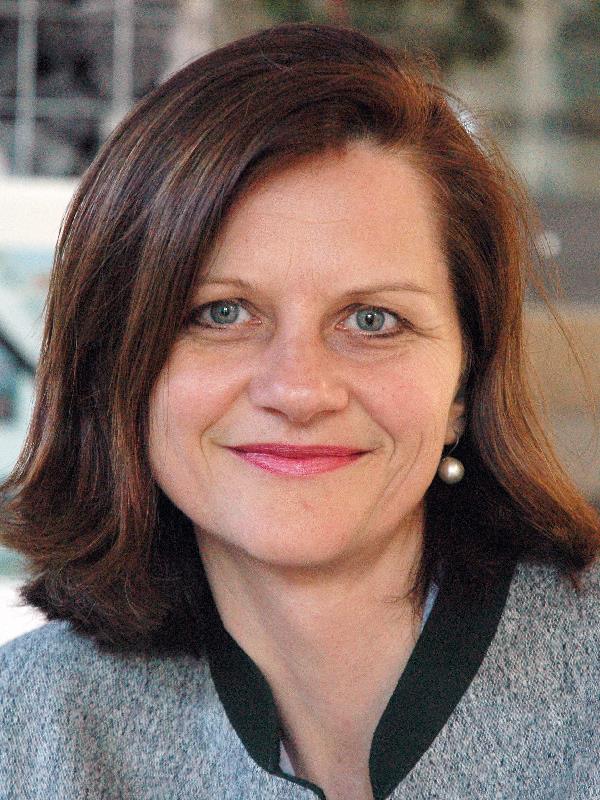 The potential of architectural production to add value to Liechtenstein's creative industries (PARK)

FFF-Förderprojekt, June 2013 until September 2016 (finished)


The research project PARK defines "architectural production" as the art, science and practice of designing, mediating and constructing. The project focuses on the mediation of architecture. To ... more ...