back to overview
Workshop Sustainable Finance 2019
Workshop
Date
Tuesday, 14 May 2019, 9.00-14.00
University of Liechtenstein
Content
The Institute for Finance at the University of Liechtenstein is pleased to announce a call for papers for an academic conference on sustainable finance, which will be held on May 14th, 2019 at the University of Liechtenstein in Vaduz, Principality of Liechtenstein.

This event is enriched by a keynote speech by Rochus Mommartz, CEO and Member of the Executive Management,
responsAbility Investments AG, Zurich, Switzerland. The Keynote Speech will be in German (slides in English) and open to the public, registration is required, although the attendance is free of charge.
Registration Keynote-Speech

The aim of the workshop is to bridge a gap between academics and professionals on issues surrounding sustainable finance, with a primary focus on asset and investment management. As such we invite complete empirical and theoretical academic papers, which will be discussed both by an academic and a practitioner.

Workshop Programme

09.00-09.10 Welcome and Introduction
Prof. Dr. Marco J. Menichetti, Chair in Business
Administration, Banking and Financial Management,
Institute for Finance, University of Liechtenstein

Paper Presentations and Discussion
09.10-09.40 Speaker #1
09.45-10.15 Speaker #2
10.20-10.50 Speaker #3
10.55-11.25 Speaker #4
_____________________________________________
SANDWICHES & DRINKS
_____________________________________________
12.00-12.30 Speaker #5
12.35-01.05 Speaker #6

01.15-01.30 Award Ceremony

Best Paper Award: VP Bank AG, Vaduz
Impact Award: Life Climate Foundation Liechtenstein
01.30-02.00
Keynote Speech "Mehr als ESG: Impact"Rochus Mommartz
, CEO and Member of the Executive Management,
responsAbility Investments AG, Zurich, Switzerland
The Keynote Speech will be in German (slides in English) and open to the public, registration is required, although the attendance is free of charge.
(Programme subject to change)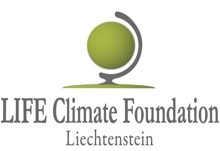 Target Audience
Practitioners in Politics, Economy and Administration
Academics in the Field of Finance
Students and Graduates
Information Contact
Prof. Dr. Marco J. Menichetti
Dr. Lars Kaiser
Hendrik Peer Kimmerle, M.Sc.

Costs
CHF 50.- including sandwiches and drinks.
If you only want to attend the Keynote-Speech, this is free of charge. Please indicate your choice at your registration.
Deadline
May 07, 2019
The General Terms and Conditions apply by submitting a binding registration.
Details on Right of Withdrawal/Cancellation and Dropout as well as Substitute Participants are regulated in the General Terms and Conditions.